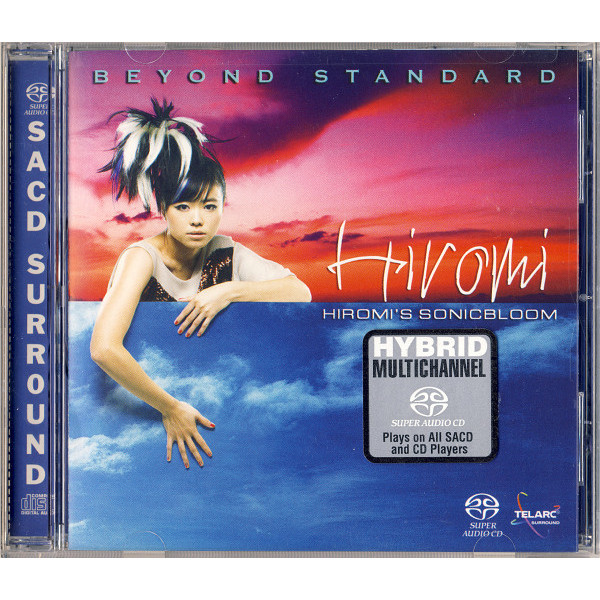  
Hiromi's Sonicbloom - Beyond Standard - Multichannel Hybrid SACD
Hiromi's Sonicbloom ‎– Beyond Standard
Label: Telarc Surround ‎– SACD-63686
Format: SACD, Hybrid, Multichannel, Album
Country: US
Released: 2008
Genre: Jazz
Style: Fusion, Jazz-Rock
Tracklist:
1 Intro: Softly As In A Morning Sunrise
2 Softly As In A Morning Sunrise
3 Clair De Lune
4 Caravan
5 Ue Wo Mujite Aruko
6 My Favourite Things
7 Led Boots
8 XYG
9 I've Got Rhythm
The DSD Surround & DSD Stereo programs require an SACD player for playback.
The DSD Surround Program requires a 5-Channel playback system
This Hybrid Disc is compatible with all CD players.
Recorded at The Great Hall at Allaire Studios, Shokan, New York, January 9-12, 2008.
Recorded Live in the Studio Direct to DSD.
Mixed at Suma Recording Studios, Paineville, Ohio, February 20-27, 2008.
Barcode (Scanned): 0089408368660
Barcode (Text): 0 89408 36866 0