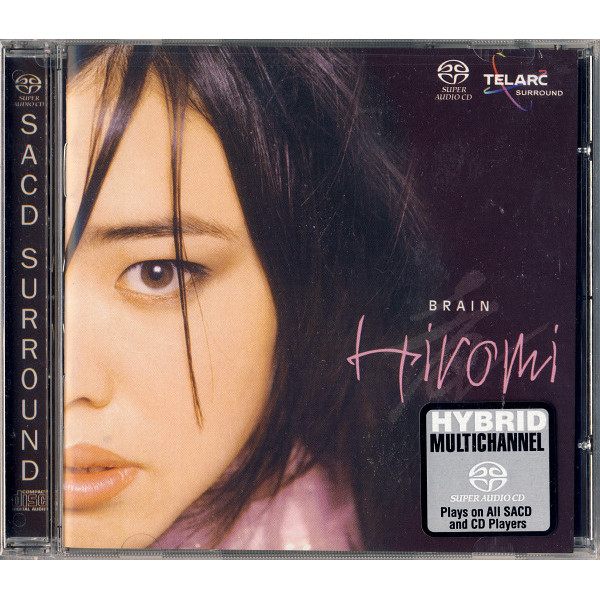  
Hiromi - Brain - Multichannel Hybrid SACD
Hiromi ‎– Brain
Label: Telarc Surround ‎– SACD-63600
Format: SACD, Album, Hybrid, Multichannel
Country: US
Released: 2004
Genre: Jazz
Style: Contemporary Jazz
Tracklist:
1 Kung-Fu World Champion
2 If...
3 Wind Song
4 Brain
5 Desert On The Moon
6 Green Tea Farm (Solo)
7 Keytalk
8 Legend Of The Purple Valley
THIS HYBRID DISC IS COMPATIBLE WITH ALL CD PLAYERS.
DSD - Direct Stream Digital
PURE DSD!
This Telarc Super Audio Compact Disc is produced exclusively fromDirect Stream Digital masters made during the recording sessions.
All Original DSD Recording in Surround and Stereo
The DSD Surround & DSD Stereo programs require an SACD player for playback.
The DSD Surround Program requires a 5-channel playback system.
Barcode: 089408360060