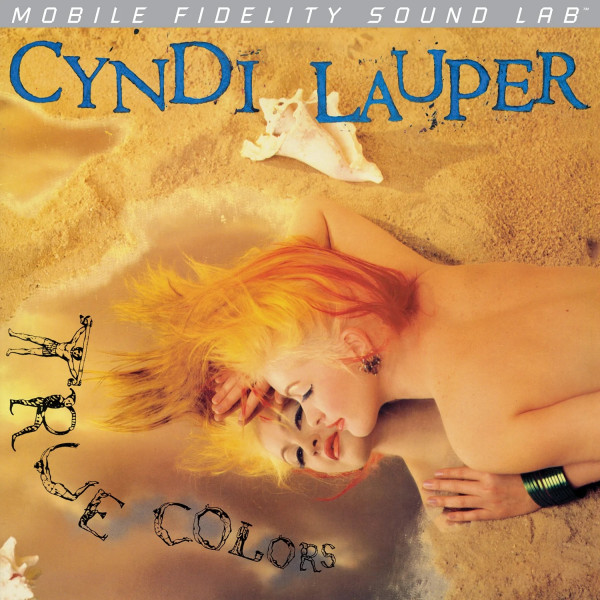  
Cyndi Lauper - True Colors - Mobile Fidelity - MOFI LP Vinyl PH
BRAND NEW SEALED
AUDIOPHILE EDITION
Cyndi Lauper ‎– True Colors
Label: Mobile Fidelity Sound Lab ‎– MOFI 1-028, Epic ‎– MOFI 1-028, Epic ‎– 88697987191
Series: Silver Label Vinyl Series –
Format: Vinyl, LP, Album, Limited Edition, Numbered, Reissue, Stereo
Country: US
Released: 19 May 2015
Genre: Electronic, Rock, Pop
Style: Pop Rock, Downtempo, Synth-pop
Tracklist:
A1 Change Of Heart
A2 Maybe He'll Know
A3 Boy Blue
A4 True Colors
A5 Calm Inside The Storm
B1 What's Going On
B2 Iko Iko
B3 The Faraway Nearby
B4 911
B5 One Track Mind
Grammy-Nominated Double-Platinum Set Includes Internationally Recognized Title Track Plus Top 10 Singles "What's Going On" and "Change of Heart"
Comes in a gatefold sleeve with lyrics and credits printed inside.
Special Static Free - Dust Free Inner Sleeve.
Heavy Duty Protective Packaging.
Mastered at Mobile Fidelity Sound Lab on The Gain 2 Ultra Analog System.
© 1986, 2013 Epic Records
℗ 1986 Epic Records
Barcode (String): 821797100281
Barcode (Text): 8 21797 10028 1