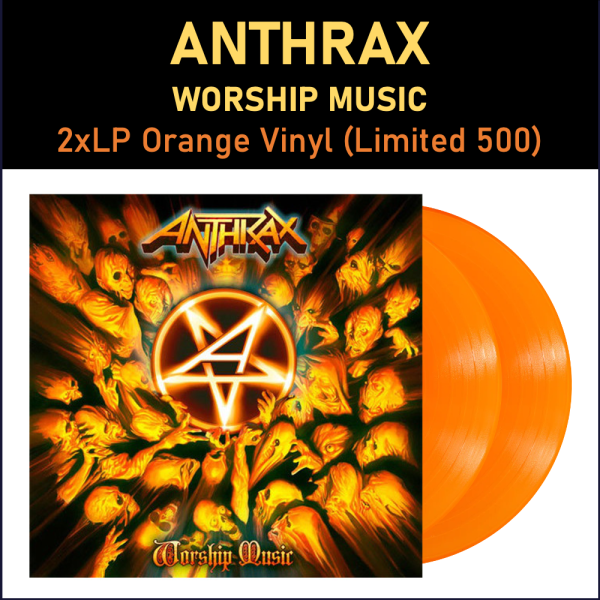  
Anthrax - Worship Music - Limited Edition, Orange 2 LP Vinyl Piringan Hitam PH 180 Gram
KOLEKSI LANGKA!
BRAND NEW SEALED.

Anthrax ‎– Worship Music
Label: Nuclear Blast ‎– NB 2166-1, Nuclear Blast ‎– 27361 21661
Format: 2 × Vinyl, LP, Album, Limited Edition, Orange 
Country: Germany
Released: 16 Sep 2011
Genre: Rock
Style: Thrash, Heavy Metal
Tracklist:
A1 Worship 
A2 Earth On Hell 
A3 The Devil You Know 
A4 Fight'em 'Til You Can't 
B1 I'm Alive 
B2 In The End 
B3 The Giant 
C1 Judas Priest 
C2 Crawl 
D1 The Constant 
D2 Revolution Screams 
D3 New Noise
Limited to Only 500 Copies. 
Comes Inside Gatefold Sleeve With Lyrics Printed On the Inside. 
"180g orange vinyl in gatefold, incl. poster!" sticker on front. 
Pressed on 180 grams orange vinyl.
Due to a mistake during replication process the vinyl was pressed at 33 RPM and not in 45 RPM as mentioned on the label.
Barcode: 727361216610