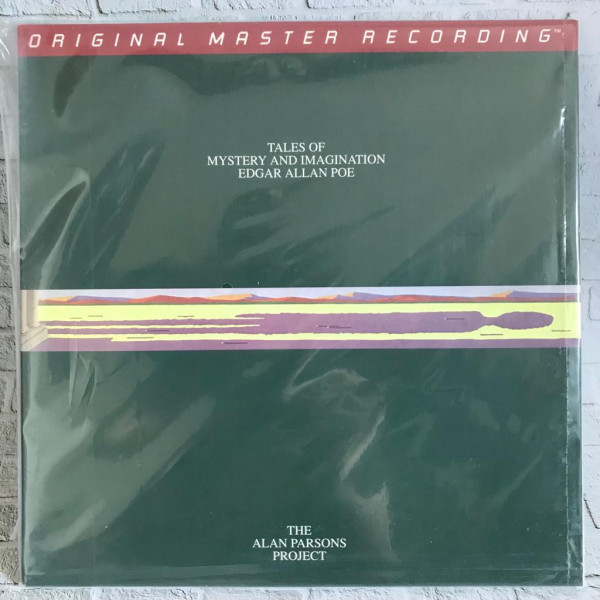  
Alan Parsons Project, The - Tales Of Mystery And Imagination - MFSL LP Vinyl Piringan Hitam PH 200 Gram
LP/VINYL: MINT
SLEEVE: MINT (SEALED)
The Alan Parsons Project ‎– Tales Of Mystery And Imagination
Label: Mobile Fidelity Sound Lab ‎– MFSL 1-204
Series: Original Master Recording – , ANADISQ 200™ –
Format: Vinyl, LP, Album, Limited Edition, Numbered, Remastered, 200 gram
Country: US
Released: Apr 1994
Genre: Electronic, Rock
Style: Prog Rock, Experimental
Tracklist:
A1 A Dream Within A Dream
A2 The Raven
A3 The Tell-Tale Heart
A4 The Cask Of Amontillado
A5 (The System Of) Doctor Tarr And Professor Fether
B1 The Fall Of The House Of Usher
B2 To One In Paradise
Special Limited Edition
Anadisc 200 - The GAIN system
Mastered from the Original Master Tapes.
This release contains an 8-page-booklet in a gatefold cover.
The songs are based on stories written by Edgar Allan Poe.
Track B1 consists of: I - Prelude, II - Arrival, III - Intermezzo, IV - Pavane and V - Fall.
Printed in the U.S.A.
Barcode: 015775120419