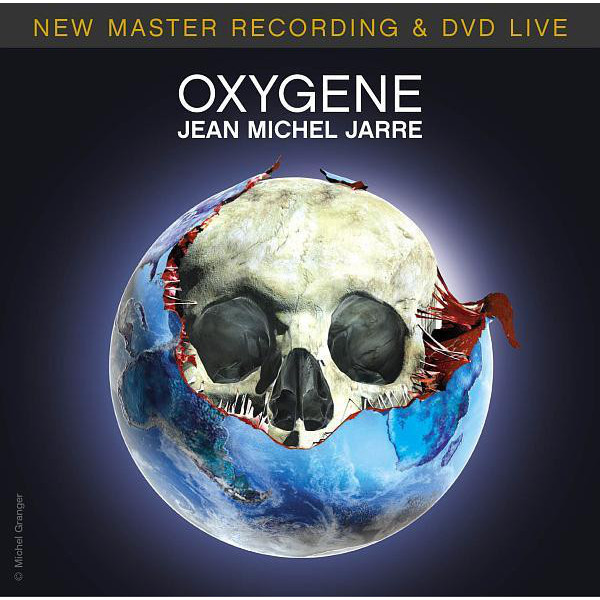  
Jean Michel Jarre - Oxygene (New Master Recording & DVD Live) - CD DVD
DISC: NEAR MINT
CASE: VERY GOOD PLUS, CRACK ON UPPER INNER HINGE
Jean Michel Jarre* ‎– Oxygene (New Master Recording & DVD Live)
Label: EMI ‎– 50999 5141372 9, Capitol Music ‎– 50999 5141372 9, Aero Productions ‎– 50999 5141372 9
Format: CD, Album, Enhanced
DVD, DVD-Video, Multichannel, PAL
Country: France
Released: 2007
Genre: Electronic
Style: Abstract, Ambient
Tracklist:
CD-1 Oxygene (Part I)
CD-2 Oxygene (Part II)
CD-3 Oxygene (Part III)
CD-4 Oxygene (Part IV)
CD-5 Oxygene (Part V)
CD-6 Oxygene (Part VI)
Live In Your Living Room (PCM Stereo / Dolby Digital 5.1)
DVD-1 Prelude
DVD-2 Oxygene (Part I)
DVD-3 Oxygene (Part II)
DVD-4 Oxygene (Part III)
DVD-5 Variation I
DVD-6 Oxygene (Part IV)
DVD-7 Variation II
DVD-8 Oxygene (Part V)
DVD-9 Variation III
DVD-10 Oxygene (Part VI)
Studio Album (PCM // DD 5.1 // DTS)
DVD-11 Oxygene (Part I)
DVD-12 Oxygene (Part II)
DVD-13 Oxygene (Part III)
DVD-14 Oxygene (Part IV)
DVD-15 Oxygene (Part V)
DVD-16 Oxygene (Part VI)
DVD-17 Making-Of
DVD-18 Instruments
CD Audio: Original score re-recorded and mixed at JMJ Studio in High Definition 24 bits/96KHZ. Enhanced with 'Opendisc'.
DVD: OXYGENE "Live in your living room" recorded in High Definition at Alfacam Studios in Lint, Belgium.
Includes: Live performance filmed in HD. Behind the scenes
New original master in 5.1 surround sound & PCM stereo with animated visual.
Running Time: 80 mn (approx.) / Digital Master: High Definition / Audio: Dolby Digital 5.1 & PCM Stereo 2.0 / PAL / All zones.
2007 Aero Productions, under exclusive licence to Capitol Music, a division of EMI Music France.
Barcode: 5 099951 413729
Barcode (Scanned): 5099951413729
Label Code: LC0542